My Offer got Accepted What's next
1 1.You, the buyer have a limited amount of time to have the home inspection completed and decide 1 of 4 things. You can take the house AS-IS, TERMINATE due to repairs, REQUEST repairs, or WAIVE an inspection. The amount of time is specified in the contract (line 250) and references from the BAD. We can coordinate the home inspector for you. Home inspectors require payment at time of service from $275 to $400 is a typical expense. The Binding Agreement Date (BAD) is specified on line 451 of the contract.


2 2.You, the buyer will also have the wood destroying insect inspection completed within that same time frame and present any requested repairs. This inspection is usually about an hour and may coincide with the home inspection. The WDI inspection can be paid at closing and ranges from $45 to $100.
O 3.Once the inspections are completed we will assist you in negotiating the repairs, if any, that you want to have completed. Keep in mind many of the repairs may be mandated by your lender.
4 4.If you are using a mortgage to purchase your home, you must apply for the loan, order a credit report and appraisal within 5 days of the BAD. The cost of the appraisal can be paid at closing. We will be in communication with the lender to make sure the file is progressing smoothly
5Y5.You will need to contact an insurance company and establish a home-owners policy to begin on the day of closing. We can refer an insurance company if you need one.
6S6.Schedule your utilities to be transferred or connected on the day of closing. We can assist in getting you the list of companies servicing the area.
7.We will work with a Title company to schedule the closing of escrow.
8 8.The day before the closing we will schedule a walk-through inspection for you to verify the house is in the condition you expect for purchase.
9.
9.Communication is the key to getting the KEYS! There will be hurdles, but we train to help you clear them.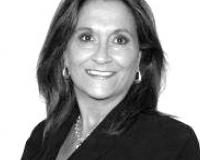 Author:
Dorothy Lee
Phone:
615-973-6363
Dated:
December 20th 2012
Views:
519
About Dorothy: Dorothy Lee's 20+ years extensive knowledge and experience in Real Estate provides her a unique v...