ARE YOU A NEGAHOLIC 5 WAYS PESSIMISM IS RUINING YOUR LIFE
Negative Thinking is Powerful—And Not in a Good Way
Norman Vincent Peale published The Power of Positive Thinking in 1952. But it's only more recently that we're learning about the destructive power of negative thinking.

A few years ago, an author cornered me at a publishing conference to complain about his agent, gripe about his publicist, and grumble about his publisher. It was beyond awkward. I tried to change the subject, but he persisted.
Maybe you've had a similar experience. I was trapped, and I couldn't escape!
Some people are relentlessly negative. It's like they derive their significance from feeling wronged, put upon, and persecuted. You know what it's like to be around people like this. Everyone is an idiot but them. Nobody can do anything right. Life is rigged.
Whatever satisfaction people get from being negative, I hope it's enough—because it's about the only benefit they're getting. Meanwhile, it's costing them plenty.
In general, pessimists don't perform as well in life as optimists, according to psychologist Michael Scheier. They "tend to deny, avoid, and distort the problems they confront, and dwell on their negative feelings," he says.
And the costs only go up from there. Here are just five ways pessimism can ruin your life:
It's popular to promote counter intuitive reasons pessimism can be helpful to us. But here's the truth. I've never met a single leader or entrepreneur who was both pessimistic and successful. Why? Negaholics just aren't up for what it takes to win.
I finally got free from my pessimistic author friend. I saw an opportunity and ran. I felt immediate relief. His negative attitude wasn't doing me any favors. It wasn't doing him any favors either.

Courtesy of iStock/IPGGutenbergUKLtd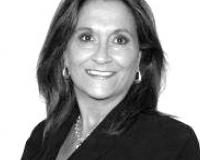 Author:
Dorothy Lee
Phone:
615-973-6363
Dated:
February 1st 2016
Views:
352
About Dorothy: Dorothy Lee's 22+ years extensive knowledge and experience in Real Estate provides her a unique v...