Attitudes Of Gratitude
Attitudes of GratitudeYou know most of the good stuff in life starts when we are looking at things with an attitude of gratitude. When we take the time to say, "THANKS!" To the people in our lives. The opportunities before us. The blessings that we've gotten. Even the challenges that teach us. This is a great time of year to reflect on what we are grateful for. On all those little things and big things that make all the difference in our lives. There's an amazing quote by Gilbert Chesterton, "When it comes to life the critical thing is whether you take things for granted or take them with gratitude." What a powerful reminder. This week as some folks celebrate Thanksgiving, and other look forward to winter holidays filled with cheer – I hope we all make a little more space at our tables – and in our lives for gratitude. For giving thanks. For saying, "Wow – I'm really glad to know you," to those people that really matter. Some really incredible things happen when we do!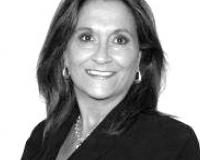 Author:
Dorothy Lee
Phone:
615-973-6363
Dated:
November 24th 2014
Views:
303
About Dorothy: Dorothy Lee's 22+ years extensive knowledge and experience in Real Estate provides her a unique v...