Big Hotel Retail Plans for Downtown Franklin
FRANKLIN — Nearly an entire city block of downtown Franklin near the Harpeth River could get a more than $80 million boost next spring if developers can build a mixed-use development anchored by a boutique hotel, and the city can raise money to construct a miles-long river walk and add hundreds of parking spaces.
The property has been staked since 2001 in a vacant two-acre Second Avenue lot. Developers at Harpeth Associates LLC stepped up their buying pace last year along First and Second avenues between Main and Bridge streets while raising questions and speculation among neighboring landowners.
The site is just a block from Franklin's picturesque town square, but at present is anything but picturesque.
"The missing link in downtown Franklin was between the (Public) Square and the river," said Joel Tomlin, owner of Landmark Booksellers, who sold part of his land to the group. "If you look over this block right now, you've got a mish-mash of older buildings. ... In my opinion it will be a huge improvement."
So far, the group owns five parcels, including the Cadence Bank building and Henry Drilling Co., or about 90 percent of the block totaling about 4.5 acres or 193,000 square feet.
Next, Harpeth Associates LLC principals Rod Heller and Jay Franks will meet with city leaders to gauge support for what would be the largest private investment seen in downtown Franklin in decades.
While their plans are drawing early support from merchants and city officials, they come at a daunting time for Franklin leaders, who face numerous expensive spending choices about upgrading city infrastructure in the next year.
In an exclusive interview with The Tennessean, Heller and Franks said their plan will ensure continued interest in Franklin's historic downtown as growth ramps up in the city's commercial areas along Interstate 65, north in Cool Springs and further south in Berry Farms.
"Franklin, to us, is a totally unique place," said Heller, who was instrumental in supporting the city's Civil War park near Carnton Plantation. "My fear is that Franklin, if it's not careful, is going to be swallowed up by Cool Springs and Berry Farms. It needs to retain its separate identity and vitality as an entity. I think having this hotel and residential component will help do it."
City has been biggest investor
For years, improvements in Franklin's 15-block downtown area have won national attention and accolades, though new, wide-scale private investment in the area has not been as prevalent as public investment.
For example, the city has spent about $8 million on recent streetscape improvements and is spending millions more widening and beautifying Hillsboro Road and extending Third Avenue.
Harpeth Associates' plan would potentially overhaul an entire block that today has a vacant lot as its most striking characteristic.
Developers say they can attract a boutique hotel developer to their site, build 225 new condominiums and apartments and pair them with a 40,000- to 50,000-square-foot retail space and a new restaurant. The entire development, which would start next spring, would fit downtown's historic style.
A longtime Franklin builder and developer, Franks, who acquired the first two acres in 2001, said the project would be a decades-long investment for Harpeth Associates.
"Most of the developers are looking for three or four years and making a return, and getting out of it and moving to the next," Franks said. "(Heller's) insistence from day one has been, 'What do you want Franklin to be 20 to 25 years out?' "
Mary Pearce, executive director of the Heritage Foundation of Franklin and Williamson County, sees the Second Avenue development as having an impact on downtown that's similar to the first "streetscape" project that revitalized Main Street.
"It has all the elements of that kind of a project coming together and that has a tremendous impact," Pearce said.
City must participate
But Heller and Franks say they will hold off making any further investment until they get a financial commitment from Franklin.
They want Franklin to build a river walk along a roughly five-mile portion of the Harpeth River, starting near Carnton Plantation and following the river through downtown Franklin near Second Avenue and going on to Bicentennial Park. Additionally, they want the city to commit to adding 500 public parking spaces.
There are no cost estimates for those projects, but a 336-space, city-owned garage on Fourth Avenue cost $4 million when it opened in 2004.
Though city officials like Mayor Ken Moore and Alderman Margaret Martin expressed their early interest, they tempered their enthusiasm because of the unknowns about what a river walk and new parking structure might cost.
Calling the Harpeth River "an underutilized asset," Moore said a river walk would bring people more in contact with a local natural resource, though he wants more details about its cost.
"I'm willing to explore increasing the parking in downtown Franklin, and I certainly have an interest in a river walk," Moore said.
Before Franklin spends any money, the city must complete a cost analysis to determine what it would gain in new jobs as well as property and sales taxes for investing so heavily, said Tom Frye, CBRE commercial real-estate managing director.
"What kind of tax revenues are they going to get from this? What's this thing going to cost us over time?" Frye said.
City Administrator Eric Stuckey raised the idea of creating a tax-increment financing deal, if possible, that would set aside a portion of future taxes from the new development to help pay for a new parking structure.
But Stuckey said he was still gathering details about the project and how a deal might be structured.
"Whenever you have serious developers looking at an investment of that magnitude, that's something that captures your interest and you want to work through the process," Stuckey said.
Harpeth Associates probably will make a presentation about the Second Avenue development in May or June.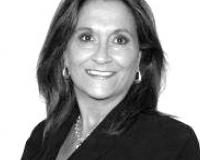 Author:
Dorothy Lee
Phone:
615-973-6363
Dated:
April 26th 2013
Views:
1,182
About Dorothy: Dorothy Lee's 22+ years extensive knowledge and experience in Real Estate provides her a unique v...