Exciting Downtown Nashville Attractions near Mt. Juliet
Mt. Juliet is a gathering of lakes, valleys and miles of heavy forest, but there is more to recommend it than scenery: there are also downtown Nashville attractions. Mt. Juliet, a suburb of the city and poised a mere 20 minutes away, offers an easy transition from nature to thrills. Since its incorporation in 1972, it has become a favorite of families wishing to spare themselves crowds. Visitors will find the peace they crave for evenings and the fun they need for the day. BBOnline knows you'll be satisfied.

Country Music Hall of Fame and Museum
222 Fifth Avenue South
Nashville, Tennessee 37203
(615) 416-2001
www.countrymusichalloffame.org

Discover lyrics and melody with the Country Music Hall of Fame and Museum. Leave your Mt. Juliet Bed and Breakfast and find this tribute to the past, present and future of Nashville. The Hall of Fame, established in 1961, is the top-ranked structure of its kind. It offers memorabilia, recordings, photographs and more. Its always changing exhibits highlight artists throughout the last century, and its on-site performances will delight. More than 23,000 video clips can be seen, as well as 800 costumes, 600 instruments and 200,000 records. It's a can't-miss treat. The Country Music Hall of Fame and Museum is open from 9:30 a.m. to 5 p.m. daily. During January and February, it is closed on Tuesdays. Schedule accordingly.

Tennessee State Museum
505 Deaderick Street
Nashville, Tennessee 37243-1402
(615) 741-2692
www.tnmuseum.org

Downtown Nashville attractions combine fun with history, and the Tennessee State Museum will not disappoint. Founded in 1937, it is one of the largest complexes within the state (sprawling over 60,000 square feet). Within it guests will be treated to both the beginnings of colonization and modern times. All major events within the United States are charted and their effects on Tennessee are explained. Its six galleries offer such exhibits as fossils from the Paleolithic era, the inaugural hat of Andrew Jackson and General P.G.T. Beauregard's original map of the Battle of Shiloh. It will impress. The State Museum is open from 10 a.m. to 5 p.m. on Tuesday through Saturday and 1 p.m. to 5 p.m. on Sunday. Reservations are not needed.

Cheekwood Botanical Garden and Museum of Art
1200 Forrest Park Drive
Nashville, Tennessee 37205
(615) 356-8000
www.cheekwood.org

Journey to the unexpected from your Mt. Juliet Inn. The Cheekwood Botanical Garden and Museum of Art is a blend of nature and design, and all will be amazed by what they find within it. Built in 1929 and converted to a public venue in 1960, this 55-acre plantation is not the common assumption for downtown. But inside it waits one of the most impressive American art collections in the United States. More than 5,000 prints and photographs can be seen, as well as 600 paintings. The techniques of the 18th and 19th century are all on brilliant display, and beyond is the botanical garden, which features blooms from across the world. Cheekwood is open from 9:30 a.m. to 4:30 p.m. on Tuesday through Saturday and 11 a.m. to 4:30 p.m. on Sunday. No reservations are needed.

Downtown Nashville attractions will offer everything you need for a truly unique vacation. BBOnline knows you'll enjoy them all.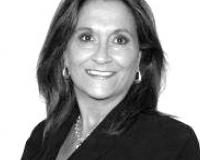 Author:
Dorothy Lee
Phone:
615-973-6363
Dated:
January 24th 2013
Views:
839
About Dorothy: Dorothy Lee's 22+ years extensive knowledge and experience in Real Estate provides her a unique v...