Fed Gives No Hint On QE Tapering Timeline
WASHINGTON (MarketWatch) — The Federal Reserve on Wednesday decided to make very few waves, only slightly downgraded its economic outlook and giving no hint about its plans for its $85 billion-a-month asset purchase program.

http://live.wsj.com/video/wsj-analysis-janet-yellen-most-prescient-forecaster-2013-07-29-91152456/28AC2797-1BC7-4DC2-A2A4-0C5F1C984221.html#!28AC2797-1BC7-4DC2-A2A4-0C5F1C984221

The statement released after a meeting of the Fed's policy making committee said that the economy was expanding at a "modest" pace, a change from the "moderate" pace seen in June.

It made only a few other changes to the previous statement released in June. The Fed noted that the rise in mortgage rates was a concern and said it had its eye on recent low inflation. The statement seemed unlikely to alter economists' forecasts for how fast and when the Fed would reduce its bond purchases."

A September tapering is still a good bet, but the incoming data still matter. In its statement, the Fed said "the housing sector has been strengthening, but mortgage rates have risen somewhat."It said that inflation "persistently below its 2% objective could pose risks to economic performance," although it expects inflation will move back towards 2% over the next 18 months. The Fed has been buying Treasurys and mortgage-related bonds in an effort to keep long-term interest rates down and spur the economy.

Fed Chief Ben Bernanke announced in late May that the central bank intends to start slowing down the pace of its purchase "later this year" if the economy continues to improve. He said the purchases could conclude by mid-2014 if the unemployment rate is close to 7%. This comment sparked turmoil in financial markets, with bond yields eventually rising by 100 basis points. Fed officials rushed to calm investors. Bernanke stressed there was no "preset course" for tapering and that any decision depended on the data. Economists differ over when the Fed will start to slow down purchases. compliments of Greg Robb, Market Watch
Do you plan to buy or sell a piece of property in the next six months?
I would love to assist you. Please let me know and I can set you up to receive automatic updates on newly listed properties and I have a really cool mobile app for smart phones that you can download.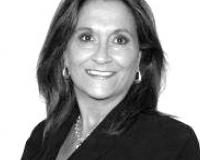 Author:
Dorothy Lee
Phone:
615-973-6363
Dated:
July 31st 2013
Views:
1,095
About Dorothy: Dorothy Lee's 22+ years extensive knowledge and experience in Real Estate provides her a unique v...