Housing - how to play the rebound
The rise in home prices can provide a lift for the economy as it increases household wealth and allows homeowners who had previously owed more than their homes were worth to refinance their mortgages, putting more money in their pockets.
"This 'wealth effect' will play a significant role in supporting consumer spending this year," said Joseph LaVorgna, chief U.S. economist for Deutsche Bank.
The increase was broad-based, with 19 of the 20 markets showing gains in December. New York posted the only decline, with prices edging down 0.5% from a year earlier.
Some of the markets with the biggest rise were those hurt the worst by the bursting of the housing bubble in six years ago -- prices jumped 23% Phoenix, 14.4% in San Francisco, nearly 13% in Las Vegas and just over 10% in Miami and Los Angeles. Detroit enjoyed a 13.6% rebound in prices.
Richard Green of the USC Lusk Center for Real Estate, said the recovery in housing prices hasn't been even across all the different price segments. He said the upper end of the market has done well as the wealthier families' earnings have recovered and foreign buyers have come into the market. The lower end of the market has recovered due to purchases by investors looking for bargains.
"It's the middle market that needs help -- particularly in the form of higher income -- if it is going to have a sustained recovery," Green said.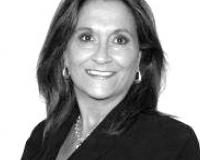 Author:
Dorothy Lee
Phone:
615-973-6363
Dated:
March 28th 2013
Views:
700
About Dorothy: Dorothy Lee's 22+ years extensive knowledge and experience in Real Estate provides her a unique v...