Is North Korea Capable of Delivering Nuke Warhead
(CNN) -- A study just completed by the U.S. Defense Intelligence Agency says North Korea may have nuclear weapons that could be delivered by ballistic missiles, a congressman said Thursday.
The revelation came from Rep. Doug Lamborn, R-Colorado, during a House Armed Services Committee hearing.
Quoting from the unclassified portion, which I believe has not yet been made public, they say, quote, 'DIA assesses with moderate confidence the North currently has nuclear weapons capable of delivering by ballistic missiles. However, the reliability will be low.' Lamborn told Joint Chiefs Chairman Gen. Martin E. Dempsey, who was testifying before the committee.
Lamborn asked Dempsey whether he agreed with the assessment. Dempsey appeared to be caught off guard.
Well, I haven't seen it, Dempsey replied. And you said it's not publicly released, so I -- I choose not to comment on it.
North Korea's missile capabilities
U.N. Secretary-General Ban Ki-moon later told CNN's Wolf Blitzer, We do not have any independent information to verify the DIA study's assessment.
Is North Korea serious about military action? Or is it just testing the world?
A missile had been briefly raised to an upright firing position, stoking concerns that a launch is imminent, a U.S. official told CNN on Thursday.
Later, another U.S. official said it's been tucked back into its launcher.
This comes amid another round of daily tough talk from the North. A government agency is quoted by the state-run media as saying that war can break out any moment.
After meeting privately with Ban in the Oval Office, President Barack Obama called on North Korea to tone down the rhetoric.
We agree now is the time for North Korea to end the kind of belligerent approach they have been taking and try to lower temperatures, Obama said during a photo opportunity. No one wants to see a conflict on the Korean Peninsula.
Ban called on Chinese diplomats to exercise their leadership and influence with North Korea to reduce tensions.
The latest move by the North could signify that a much-feared launch is less imminent. It could also mean the government was testing the equipment.
The first U.S. official cautioned that the raising of the missile could have been just a trial run to ensure the equipment works or an effort to mess with the United States and the allies that are watching for a launch at any time.
So far, South Koreans -- who've heard the cross-border bombast before -- are taking the swagger in stride. Washington regards much of the North's saber rattling as bluster.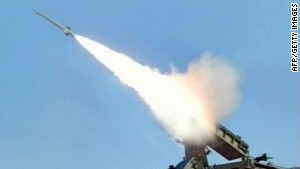 War of words escalates - Timeline of a crisis
The official declined to specify what type of intelligence led the United States to conclude the medium-range missile -- a Musudan -- was in a firing position.
Should I stay or should I go? Expats mull future as Korean tensions rise
The Musudan is an untested weapon that South Korea says has a range as far as 3,500 kilometers (2,175 miles).
It could reach as far as Guam, a Western Pacific territory that is home to U.S. naval and air bases, and where the United States recently said it was placing missile defense systems.
The United States and South Korean militaries have been monitoring the movements of mobile ballistic missiles on the east coast of North Korea. Japan has deployed defense systems.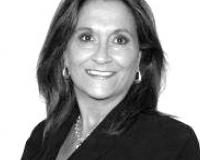 Author:
Dorothy Lee
Phone:
615-973-6363
Dated:
April 11th 2013
Views:
1,038
About Dorothy: Dorothy Lee's 22+ years extensive knowledge and experience in Real Estate provides her a unique v...