Nashville's New Hit Could Be the City Itself
NASHVILLE — Portland knows the feeling. Austin had it once, too. So did Dallas. Even Las Vegas enjoyed a brief moment as the nation's "it" city.
Now, it's Nashville's turn. The city remains traditionally Southern in its sensibility, but it has taken on the luster of the current. On a Venn diagram, the place where conservative Christians and hipsters overlap would be today's Nashville. Flush with young new residents and alive with immigrants, tourists and music, the city made its way to the top of all kinds of lists in 2012.
A Gallup poll ranked it in the top five regions for job growth. A national entrepreneurs' group called it one of the best places to begin a technology start-up. Critics admire its growing food scene. GQ magazine declared it simply "Nowville."
And then there is the television show.Nashville,a song-filled ABC drama about two warring country divas, had its premiere in October with nine million viewers. It appears to be doing for the city of 610,000 people what the prime-time soap opera Dallas did for that Texas city in the '80s. But the music industry is the bedrock of Nashville's economy.
In the past two decades, country music has grown into a national darling. The city has attracted musicians and producers whose work moves beyond the twang and heartache. It is not uncommon to see the power couple Keith Urban and Nicole Kidman show up at a popular restaurant, or to pass Vince Gill on the street. Music celebrities are attracted to a state with no income tax and a ready-made talent pool. But they also just like it. As if to underscore Nashville's position in the nation's musical hierarchy, the city hosted the annual Grammy nomination concert in December. It was the first time the show was not held in Los Angeles.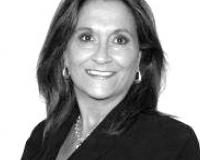 Author:
Dorothy Lee
Phone:
615-973-6363
Dated:
March 17th 2013
Views:
504
About Dorothy: Dorothy Lee's 22+ years extensive knowledge and experience in Real Estate provides her a unique v...