Nashville invited to participate in 2024 Olympics bid
Nashville is one of 35 cities that have been invited to throw their hats in the ring for the 2024 Olympics nominating process, The New York Times reports
According to the Times, the U.S. Olympic Committee sent letters Tuesday to the mayors of 35 U.S. cities to gauge their interest in making a bid for the 2024 Games.
According to the Times, the U.S. Olympics Committee has not decided whether to pursue a bid in 2024.
The odds would appear to be stacked against Nashville.
As the Times notes, bid cities are usually among the largest a country has to offer — both for logistics and for competing against international cities. The last two American bid cities — New York City (2012) and Chicago (2016) — spent more than $10 million on the nomination process, but were eliminated early on by the International Olympic Committee.
According to the letter sent to the mayors, cities would be required to have 45,000 hotel rooms available for the Games. According to the Nashville Visitors & Convention Corp., Nashville currently has 36,163 hotel rooms.
Among other cities, the U.S. Olympic Committee also reached out to Memphis, according to the Times.
Of course, there is plenty of skepticism that hosting a Games truly benefits host cities, a skepticism that is typified by this 2012 article at The Atlantic.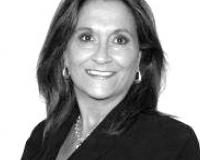 Author:
Dorothy Lee
Phone:
615-973-6363
Dated:
February 22nd 2013
Views:
640
About Dorothy: Dorothy Lee's 22+ years extensive knowledge and experience in Real Estate provides her a unique v...