No Need To Worry About Housing Bubble Of 2006 Reoccurring
Home prices are up over 12 percent nationally from a year ago, and limited supplies of homes for sale continue to push that number higher. Demand is coming back, home builder sentiment is at a seven-year high and real estate agents are reporting bidding wars. None of this means housing is heading back to the bubble, according to economists at CoreLogic.

For housing price affordability to return to the average level that we saw in the years between 2000 and 2004, either home prices would have to rise an additional 47 percent or interest rates rise to 6.75 percent.
Rising mortgage rates will help to temper the possibility of a bubble as well, but they will not cut into demand dramatically. Buyers buy based upon payment, and those payments are still highly affordable relative to their incomes. Even with 100 basis point swing, there's still plenty of room in that [affordability] index. The concern, however, has been that as mortgage rates rise, home prices would necessarily fall, as buyers lose purchasing power and that may not be the case.

History shows that a rapid rise in interest rates tends to have little correlation with home prices. Rather, rising rates are more likely to contribute to a decrease in home purchase volume and an increase in the market share of adjustable-rate mortgages.

Home prices are determined more by income and employment than anything else. That is why prices cannot continue to rise at the current rate. Incomes are not keeping pace, and affordability will therefore suffer.

If prices were to continue to rise at 12, 15, 20 percent in some markets, then we are talking about a different scenario. We have room to grow, but it can't grow indefinitely.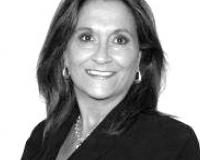 Author:
Dorothy Lee
Phone:
615-973-6363
Dated:
July 21st 2013
Views:
730
About Dorothy: Dorothy Lee's 22+ years extensive knowledge and experience in Real Estate provides her a unique v...