Owning Real Estate Is The Dream Of Most Americans
Owning real estate is the dream of most Americans. Our country has offered the best homes to more people than any country in the world. Home ownership has proven to be the best investment the average American family will make in their life time and in most cases their biggest investment. The first time home owner experience brings joy, excitment and a feeling of accomplishment to a father and mother. The family home will determine where our children go to school and the friends they will have in the early years of their life. A well kept home makes a statement about who we are without any written or expressed opinions of anyone.
Real estate agents have a very important place in the lives of the American family. Agents who are successful will put their buyer or seller's best interest first on the list of things to remember about our profession. We must realize the important role we have in society and be fair and honest we our clients. Success in life is important to all of us and we should all always remember we have a great influence on the lives of our clients.
Real estate agents have a duty to our families as well as our clients. Our families life stye will be determined by how much success we have in doing business. Success is important to agents and their families. A well trained agent will have the knowledge he or she needs to best serve their clients. We must be knowledgeable of our communities and be able to inform our clients on the value of their homes. Agents must be trust worthy. Our clients trust us with important information during a real estate transaction and agents will know the details of their clients lives.
Agents are taught how to buy and sell and to do well for our brokers and families. A successful agent will always try to do his or her best for their buyers and sellers as well as their families. Success in selling real will come only if we do the best for our clients.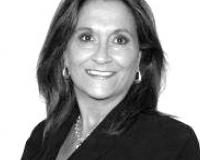 Author:
Dorothy Lee
Phone:
615-973-6363
Dated:
June 22nd 2015
Views:
6,441
About Dorothy: Dorothy Lee's 22+ years extensive knowledge and experience in Real Estate provides her a unique v...