Sarin Traces Found In Syria Chemical Weapons Attack Says UK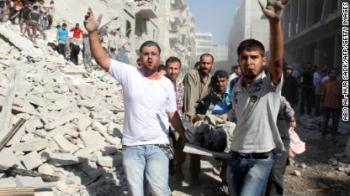 By Michael Pearson and Holly Yan, CNN


CNN) -- British military scientists found traces of sarin gas in clothing and soil samples taken from a patient treated for apparent chemical weapons exposure last month near Damascus, Syria, the British prime minister's office said Thursday. Scientists at the Porton Down military laboratory concluded the samples were unlikely to have been faked, and the country is sharing its findings with the United Nations, the prime minister's office said. The revelation is the most specific statement by British officials regarding the chemical behind the August 21 attack on a rebel stronghold near Damascus. U.S. officials say more than 1,400 people died, many of them children. The news comes as world leaders gather in St. Petersburg, Russia, for a global economic summit that promises to be overshadowed by controversial efforts by the United States and France to gain support for a military strike against the government of Syrian President Bashar al-Assad because of its alleged use of chemical weapons. The meeting in Russia will pit two leaders with polar opposite views on Syria -- U.S. President Barack Obama, who wants to launch limited military strikes against the Syrian regime, and Russian President Vladimir Putin, whose country stands by its longtime ally in the Middle East.
The views of the 18 other countries at the G-20 run the gamut -- but could be influenced by whatever happens in St. Petersburg.

Reposted by
Kel Williams
Affiliate Real Estate Broker
EXIT Realty Extreme
615-957-5626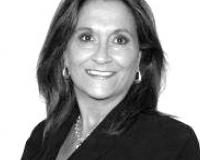 Author:
Dorothy Lee
Phone:
615-973-6363
Dated:
September 5th 2013
Views:
2,934
About Dorothy: Dorothy Lee's 22+ years extensive knowledge and experience in Real Estate provides her a unique v...