Tell Someone You Care
Tell Someone That You Care
Good morning. It's valentine's week. Did you do something special? Did someone do something special for you? Traditionally, Valentine's Day is that day where you show that special person how you feel, but think about it: Shouldn't we do that on a daily basis… all year long?
Can we really afford to let long periods of time go by without acknowledging those we care about or value? Of course not! I think Valentine's Day falls into the same category as Mother's Day, Father's Day and many other days.
We live in a fast-paced world, and we all get busy. It's too easy to take the special people in our lives for granted. I've found that moms expect that card, note or special sentiment on Mother's Day, just like fathers or that special person on Valentine's Day. But what they don't expect is the special note, card, gift or dinner for absolutely no reason at all on the other days of the year. Those are the really special moments!
Something to Think About
Winnie the Pooh once said, "If ever there is tomorrow when we're not together... there is something you must always remember. You are braver than you believe, stronger than you seem, and smarter than you think. But the most important thing is, even if we're apart... I'll always be with you." That says it all!
Weekly Challenge
This also is Random Acts of Kindness Week. How appropriate that it starts on February 14 and continues until February 20. Perform a random act of kindness each day, and remember: The secret is not to tell anyone. It's a joy reserved for your heart and theirs.
Words of Wisdom
"I don't understand why Cupid was chosen to represent Valentine's Day. When I think about romance, the last thing on my mind is a short, chubby toddler coming at me with a weapon." –Author Unknown
"Love — a wildly misunderstood although highly desirable malfunction of the heart which weakens the brain, causes eyes to sparkle, cheeks to glow, blood pressure to rise and the lips to pucker." – Author Unknown
"Anyone can catch your eye, but it takes someone special to catch your heart." – Author Unknown
"I've fallen in love many times... always with you." – Author Unknown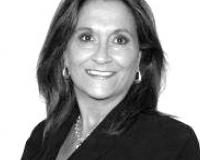 Author:
Dorothy Lee
Phone:
615-973-6363
Dated:
February 15th 2016
Views:
398
About Dorothy: Dorothy Lee's 22+ years extensive knowledge and experience in Real Estate provides her a unique v...